BICYCLE THIEF  |  Torget 10
Bicycle thief is a wall piece created at the event of Tour Des Fjords 29/5 2015. The wall is headed towards the main square at Leirvik, Stord. This was also the starting place for the bicycle contest Tour Des Fjords 2015. Hence the theme Bicycle.
Main inspiriation for this piece was L'Eroica in Italy, a classic bicycle event where they dress up in retro clothing and use bicycles dated before 1987. What isn´t better then a romantic dream of a past era.
This kind of painting is nothing new. In the early 20th century this is what billboards would look like. There is just something timeless about it; a person in action magnified on a wall. There is no question of what it is.
–  Or is it?
Locally the discussion went about the gender of this bicyclist. – Is it a male or a female? We honestly don´t know what it is. It´s open for interpretation. What do you imagine a person riding a bicycle in 1970 being like? Who is the Bicycle thief ?
05 / 2015  |  ART IN PUBLIC SPACE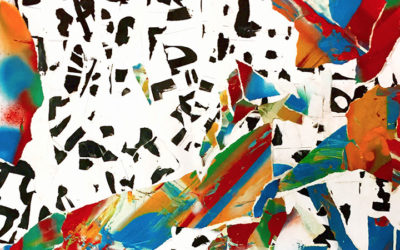 ABC  |  Artist: Nathanael Larsson ABC is a recent series of artworks made by Nathanael Larsson. Mixed techniques on paper as collage.  Lithographs has been made to a limited amount. Size: 70 x 100 cm. Order by mail11 / 2015  |  ART PIECE