WALLAB  |  Xcelerate
WallaB is a wall piece created for the studio Xcelerate, a personal training studio located at Leirvik Stord.
 The studio is in general white, therefor the owner of the studio wanted something colorful to decorate the space. We tried to find an aesthetic that was sharp, vivid and versatile, something that could give a drive to the people coming to the studio. The owner comes from Australia hence the title WallaB. Wallabies are a smaller form of kangaroo, a quick and agile animal in the Australian nature.
04 / 2015  |  INTERIOR ARTWORK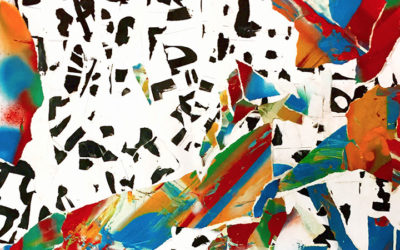 ABC  |  Artist: Nathanael Larsson ABC is a recent series of artworks made by Nathanael Larsson. Mixed techniques on paper as collage.  Lithographs has been made to a limited amount. Size: 70 x 100 cm. Order by mail11 / 2015  |  ART PIECE