LAVA  |  Synsam Stord
Lava is a interior decoration for Synsam Stord. Synsam Stord is an optic store in the center of Leirvik Stord.
Requested by the client was a decoration of the office wall also visible from street level at night time. Therefor the wall would not only become a vivid element in regular office work but also a commercial sign for the store.
Some things where requested specifically by the customer, some hint or reference  visually from the history of optics and the classical designs of eyewear.
We took the challenge.
Mostly the wall is shattered with several designs of frames and optics. They are carefully drawn by hand to give an essence of the craftsmanship eyewear actually is. A red field is graded from below to open the wall and give the piece another dimension and to make it more visually attractive from street level
11 / 2015  |  INTERIOR DECORATION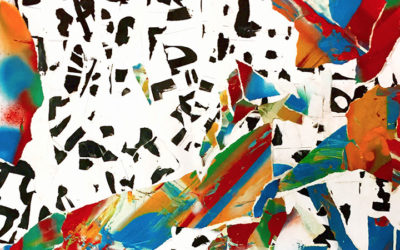 ABC  |  Artist: Nathanael Larsson ABC is a recent series of artworks made by Nathanael Larsson. Mixed techniques on paper as collage.  Lithographs has been made to a limited amount. Size: 70 x 100 cm. Order by mail11 / 2015  |  ART PIECE